Interview about the questions from Jazz singers/vocalists in Japan: About his music, teaching, philosophy of the art of Jazz and message for singers and accompanists.
Today we'd like to introduce you to Josh Nelson – a world class Jazz pianist, composer, a band leader and an educator.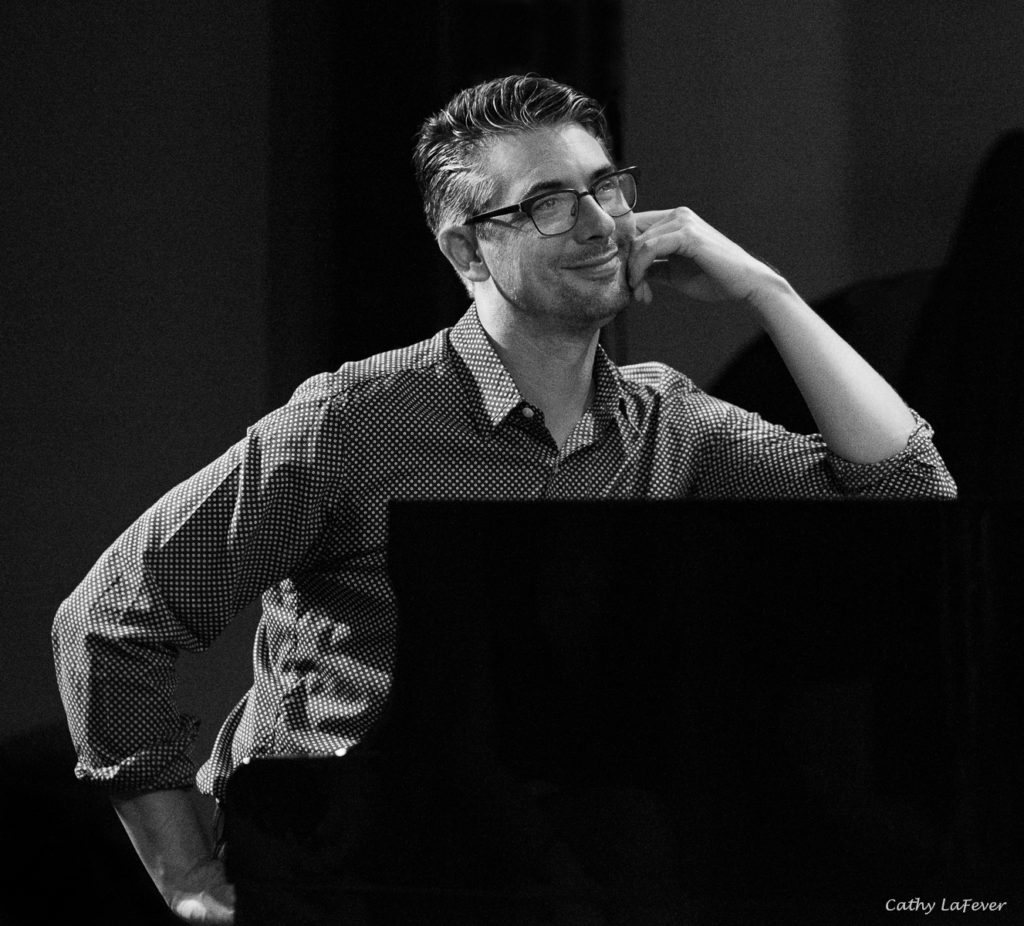 Josh Nelson: Interview
Hello Josh! We're so excited to have you in Japan this coming March. How are you feeling about traveling the world and making music? What do you like about coming to Japan?
I am very excited to return to Japan as well! It's my favorite country to visit and perform in. The Japanese people are very special to me. What a beautiful way of life!
This time, I will try to learn more of the Japanese language. I love the warmth of the Japanese people, the food, the music, the city parks, the museums…so many things to enjoy! And still so many parts of Japan I have not seen yet. This trip will bring me to Tokyo and Kobe, and I'm very excited to return! 🙂
You are recognized not only as a great pianist but an accompanist, had been working with a legendary Natalie Cole and other world class singers. What brought you start working with those great singers? And what did you get to know through touring and playing with them? Please share your experience or thoughts.
Thank you for the wonderful compliment! I still feel like a beginner, truly. Even though I've been playing piano for most of my life (since age 8) and accompanying vocalists for more than 15 years, I am always trying to improve my craft.
It was my joy and pleasure to have the opportunity to accompany the great Natalie Cole. My friend John recommended me to her in 2008, and I played and toured with her until her death in 2015. However, it was with vocalist Sara Gazarek that I really learned the basics of accompanying (performed and recorded with her from 2004-2017), so by the time I started with Natalie I felt like I had some solid experience.
Natalie's approach was not so much jazz as it was pop, so I learned the difference in accompaniment approach and how best to execute it so she felt comfortable. Other vocalists that I play for include Freda Payne, Gaby Moreno, and Alicia Olatuja. Every vocalist is different, and requires a different accompaniment approach. I love the variety, and that everyone has a unique voice and history in the music!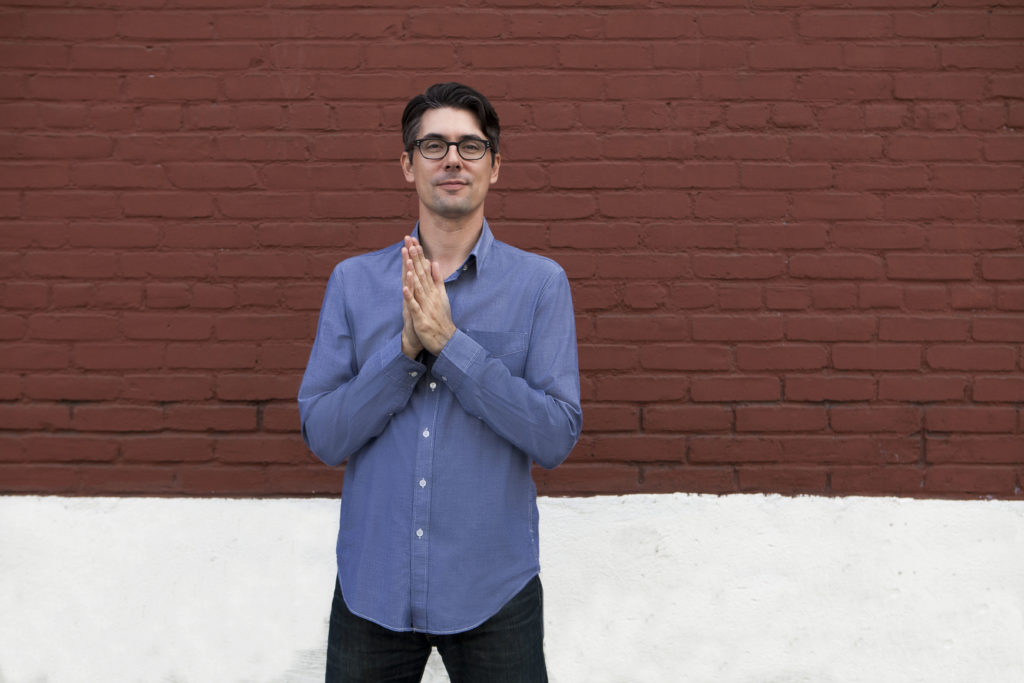 Is there any strategy that your music touches to people's heart from the first note beyond their age, culture, or musical background? Or is it from your way of living or warm and sincere personality? What do you think is most important when you play and bring something to listener's heart?
I'm just Josh! And thanks for the compliment, again! I try to be a good and thoughtful person, and remember that everyone has struggles and their own history that they bring to the music.
I feel so lucky to get to perform for my job! I try to never take it for granted. It's a tough time for live music and album sales, especially in jazz.
I try to find new and interesting ways to present music, and engage audiences of all ages. Musically, I like to approach it as "one foot in the past, and one in the future!"
What part of working with singer do you love the best? What would you care when you play with a singer? Could you let us what kind of singers do you really enjoy playing together?
I love learning songs by playing them with singers. They usually spend more time learning and interpreting lyrics than most instrumentalists do. I also enjoy hearing different interpretations of songs! That is very interesting to me, how each vocalist has a different approach to phrasing, melody, and rhythm (sense of time).
I enjoy singers like you May! You have lots of heart in the music, have spent time studying and practicing, and are open to new ideas. That's my favorite kind of singer.
 How did you learn Jazz during your early career? Is there anything you remind yourself when you practice or play in front of people? Please tell me about a couple of your most favorite musicians who you are influenced with too.
I had formal jazz lessons start at age 18. Before that, I had more general classical and pop piano lessons. I did study trumpet from age 11, and I started playing jazz on that instrument first! I learned jazz by studying with excellent teachers, going to see live jazz and classical concerts, and listening to lots of recorded music.
I always try to remind myself to musically connect with the audience when I perform. I want them to leave my concert feeling refreshed, rejuvenated, and inspired!
My favorite musicians/influences: Leonard Bernstein, Herbie Hancock, Wayne Shorter, Hank Jones, Mulgrew Miller, Kenny Kirkland, Billy Childs, Miles Davis, Bill Evans, Larry Goldings, and classical composers Dmitri Shostakovich, Erik Satie, Claude Debussy, and many film composers like Jerry Goldsmith, Bernard Herrmann, and Russ Garcia.
What is your goal as a pianist, a composer and a bandleader for the next decade?
I hope to become a better musician, always! I'm not sure about the next 10 years (!), but for the next couple of years: I have plans to release a live recording of my "Discovery Project" band I made in October 2018 at the Blue Whale in Los Angeles.
I want to delve further into creating television/ commercial and film music. I plan to start a larger scale orchestral piece in 2019, and maybe some other interesting ensemble instrumentation. I love collaborating with other lyricists, and hope to write more music with lyrics in 2019!
What do you like about teaching? And what do you care most as a teacher? And what is your goal as an educator?
I learn so much from my students, and that's the best part. I become informed about more effective ways to present teaching methods, and learn about new music that they are listening to.
My goal as an educator is to have fun with music! While the technical aspect of piano performance is important to address, I don't think enough educators focus on the simple joy of making/creating/listening to music.
I enjoy taking students to museums and on nature walks, so they can be inspired by other beautiful sources. That's important to me, to get away from the instrument sometimes, and find inspiration elsewhere.
Is there specific advice you would offer to pianists who want to be good accompanists and arrangers? What do you think is the source of your passion, consistent quality, incredibly sensitive play with deep love to the music?
Pianists need to leave their pre-conceptions and ego sat the door! Every musical moment is special and unique. We have to be open to a new sound with every new vocalist, and they are not all the same.
Arranging is hard to comment on specifically, except maybe to fill your mind with many different approaches and techniques so you have many tools to choose from. Film, books, charismatic people/leaders/artists all inspire me in my music, and I encourage others to draw inspiration from these sources.
For the closing of this interview, what do you love about jazz? Could you give any messages for singers, musicians and jazz lovers in Japan?
Jazz is people music. It's unique for each person. So it can't be duplicated! It happens once, and then it's different the next time. Jazz can also be dance, party, and celebration music!
It's a lot of hard work, but then it's very rewarding to share with appreciative audiences, like the Japanese audiences! Work hard, and play hard! 🙂
Thank you very much Josh!!!
You're welcome!! Arigato!!!
Josh Nelson – Biography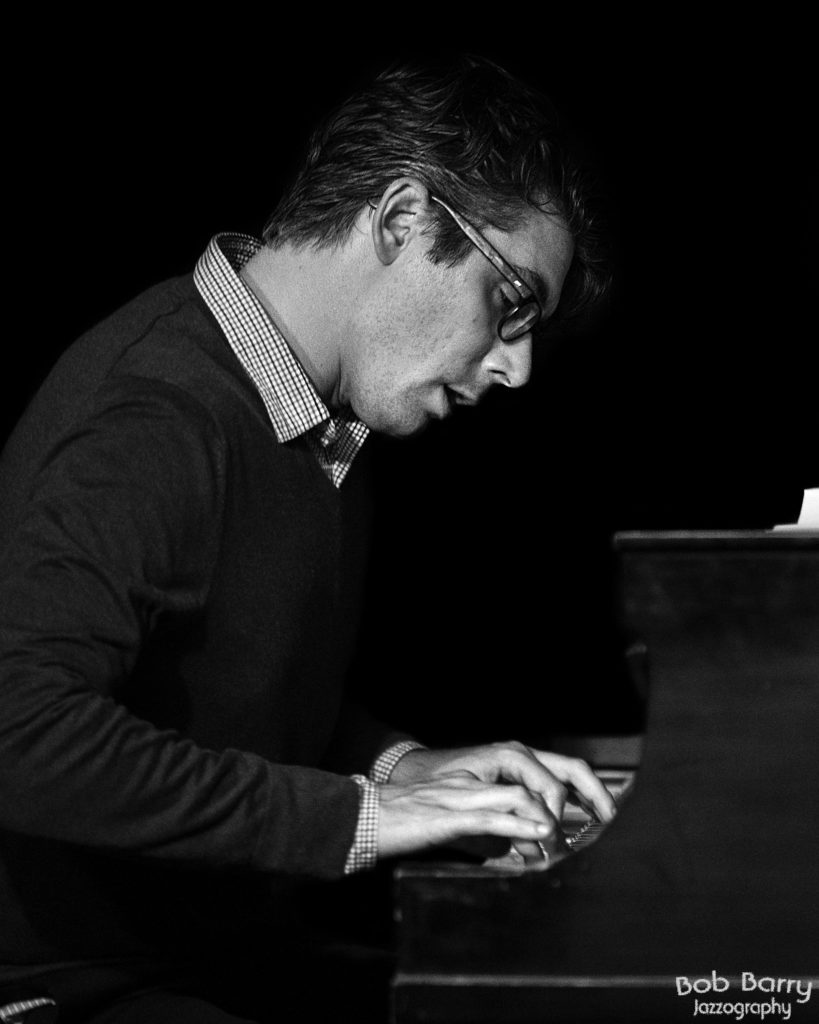 A native of Southern California, Josh Nelson maintains an active and creative schedule as a jazz pianist, composer, teacher, and recording artist. He performed with some of the most respected names in jazz, including Natalie Cole, Anthony Wilson, George Mraz, Jeff Hamilton, Walter Smith III, Dayna Stephens, Eddie Daniels, Richard, Galliano, Benny Golson, Sheila Jordan, Greg Hutchinson, John Clayton, Seamus Blake, Matt Wilson, Sara Gazarek, Dave Koz, Joe Chambers, Kurt Elling, John Pizzarelli, and Lewis Nash.
Josh has performed around the world and recorded for numerous albums, films, and TV shows, but also makes time for his own projects: Anticipation (2004) and Let it Go (2007, Native Language Music) both garnered international critical acclaim. Josh's third album, I Hear a Rhapsody (2009), featured his original compositions, standard interpretations, and re-imagining of rock and pop tunes. Discoveries (2011), introduced a pairing of classic science fiction ephemera with new compositions for a brass and wind ensemble (featuring a live ongoing video projection and art installation component as well, called The Discovery Project). Exploring Mars (2015) explored musical themes on the Red Planet, along with spectacular NASA/JPL Martian video footage. Dream in the Blue (2016) documented Josh in an intimate duo setting with his longtime collaborator, vocalist Sara Gazarek. His latest album The Sky Remains (2017) delves into musical stories and themes stemming from his hometown of Los Angeles.
Original music and performances of Josh's have appeared on various prime-time and cable shows and short films, including "Jack and Bobby", "The Division", and a national Johnson and Johnson commercial. He has also performed with film composer Michael Kamen, and actors Eric Idle, Clint Eastwood, and Jon Lovitz. Josh has earned many awards, scholarships and accolades over the years, some of which include the Louis Armstrong Award and the John Philip Sousa Award. In 2006, Josh was one of only twelve semi-finalists in the prestigious Thelonious Monk International Jazz Piano Competition.
Josh toured for 6 years with legendary vocalist Natalie Cole. He continues to tour with artists Nicolas Bearde, Lorca Hart, Anton Schwartz, Allison Adams Tucker, Kathleen Grace, Gaby Moreno, Alicia Olatuja, Tom Scott, Miguel Atwood-Ferguson and Christian Howes.
"Josh is that rare young musician who has not only a wealth of study and experience under his belt (all but assuring him a prominent place in jazz music), but he also possesses those rarest of musical attributes: a touch, a tone, and a "sound" that are all identifiably his own."
– Peter Erskine, legendary drummer
"A definite fresh sound by a guy who should be in everyone's iPod."
– George Harris, All About Jazz
"Nelson distinguishes himself as a first-rate player and composer with a fresh, wholly personal take on the music."
– Bill Milkowski, Jazz Times