Here's an interview from multi award winning Danish jazz vocalist – Sinne Eeg!
Sinne Eeg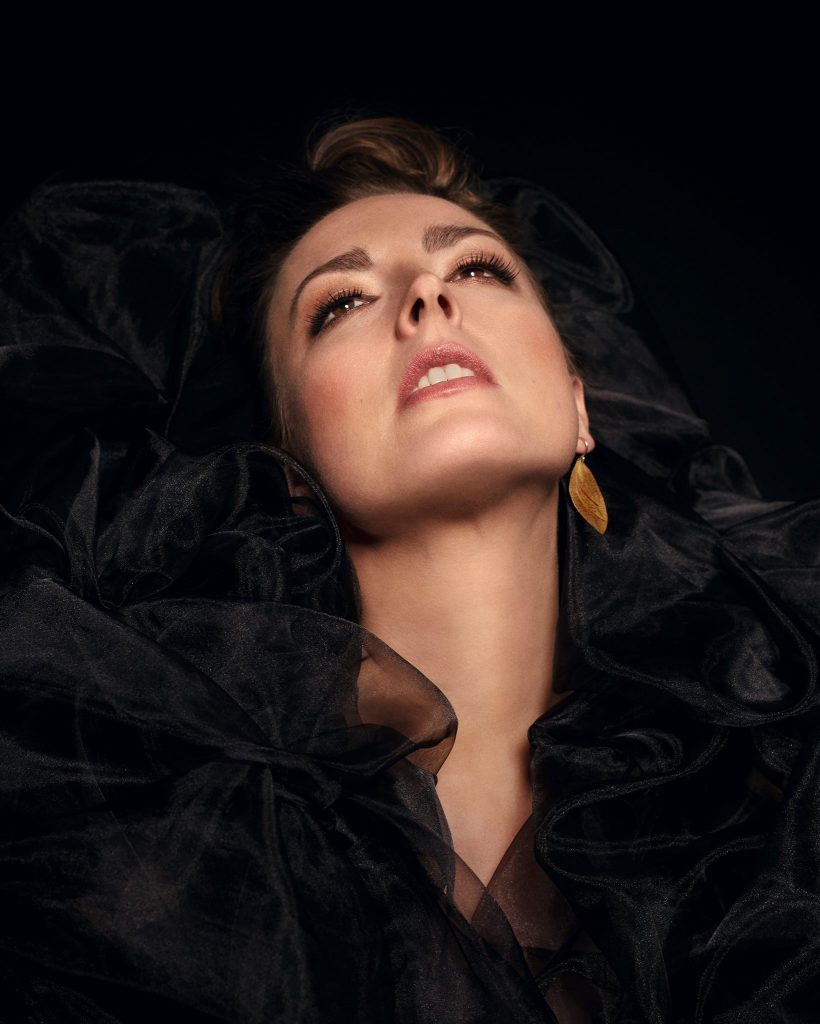 Award
The Queen Ingrid Honorary Grant 2016
Ben Webster Prize, Denmark 2014
Best Vocal Jazz Album, Denmark 2007, 2010, 2014, 2015
Best Vocal Jazz Album, France 2014
Danish Radio Jazz Award, 2009
Biography
Sinne Eeg's distinctive vocals have earned her a loyal and rapidly growing fan base in her native country of Denmark and around the world.
Considered the preeminent jazz vocalist in Scandinavia, Sinne has already made her mark in the US, Asia, and throughout Europe with her exquisite live performances and award-winning studio recordings.
Sinne was born into a musical family in the Danish countryside. Her father, a physician, played bass, while her mother sang and played clarinet. Her brother played the saxophone, and her uncle was a multi-instrumentalist.
Naturally, Sinne began playing music at the young age of four. At 16, she decided to pursue a career in music and attended a music preparatory school and continued her advanced studies at the highly competitive Danish Music Conservatory.
The six years she spent rigorously training at the prestigious academy gave Sinne a deep understanding of music, harmonically and rhythmically, which is evident in her stellar performances today.
Discography








Sinne Eeg – Interview
Hello Sinne! How do you feel about going to Japan this coming October 2017? Have you ever had any wonderful memories or experiences during your stay in Japan?
I'm looking very much forward to my upcoming visit. I have been to Japan many times, and everytime it has been a wonderful experience with lots of great memories. I and my fellow musicians love the Japanese food and nature and also the spirit of the Japanese people. We have made quite a few good friends in Japan over the years.
Could you let us know about a couple of your most favorite musicians? And how you've been influenced with them?
I have been inspired by so many great musicians, so it's hard to chose just a couple.. But I can mention Chet Baker as an example of a musician who has inspired my improvisation. He has such good ears, and his melodic and harmonic skills has inspired a lot. Also his very understated and cool way of singing is something I think many jazz vocalists can learn from.
Another one is Sarah Vaughan. Her instrument is so exceptionally good that just the sound of her voice alone is inspiring. And like Chet Baker, she has enormous musician skills.
What part of singing jazz you love the best?
I have to mention two parts.
Being able to touch the audience with the emotions you describe in you music.
The freedom to create new things and play around with the musicians you play with
 

How about the recording? Could you share your experience about CD making?
I like the process of finding material and creating something new for a recording. I usually get together with my pianist a few times before trying the new material with the whole band. Then we work on the arrangements together.
The big challenge in the recording studio, for me, is to be as playful as I am on stage. The reason is that you want everything to be perfect on a recording. I'm always trying to get rid of that thought, and try not to care about little flaws as long as the energy is good.
What do you like about teaching? And what do you care most when you teach? 
When I teach I love meeting all the singers and listen to their performance. Sometimes I see little things that get in the way of a singers talent. That could be a technical problem, or lack of understanding of the story they wish to tell. Or sometimes I meet singers who have an ambition of being something they are not, because they think that's what other people (maybe instrumentalist collegues) want them to be. I love it if I'm able to help making a positive change for a singer by noticing a thing like that and working on that issue.
What I care about most when I teach really depends on the singers I work with. Some singers I feel need to work more on their story telling. Others on Improvising. Others on their breathing.
Please let us know about how to keep yourself so creative and keep giving a lot to people around you.
I's not easy to be creative on command! But I feel that when I'm on stage with my band, I always take it very seriously, and try to keep my ears open. When I'm performing it's almost impossible for me to feel bored or uninspired, because I know that there are living human beings listening to what we are communicating.
Could you give any messages for singers in Japan? Do you feel welcome if one of a singer say that she/he would love to visit you someday? If you have anything to say, please let us know!!
I think it's great that you have created a community for singers where you can share your experiences and learn with and from each other.
I'm looking very much forward to meeting you guys in Japan, or maybe in Denmark someday!
Thank you very much! We look forward to meeting you in Tokyo soon!