Here's an interview from Tierney Sutton!
Tierney Sutton Interview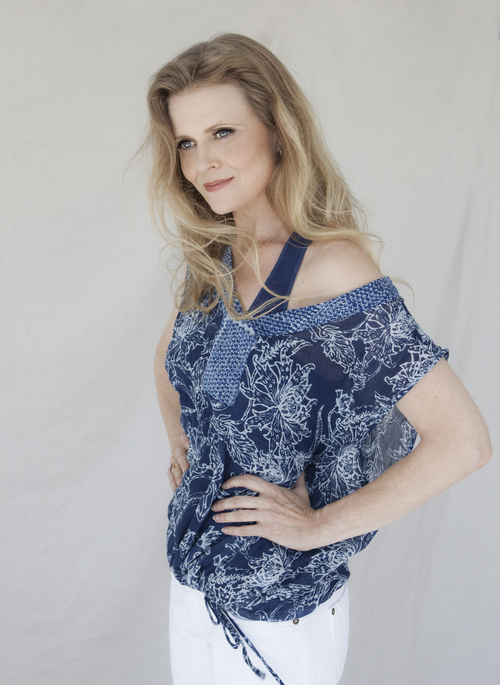 Hello Tierneyl!!
It is very honor for JVAJ to hold your Masterclass in Tokyo this coming September!!! How are you feeling about going to Japan?
The Japanese audience is always very intelligent and serious about music and this is always a special pleasure. I'm really looking forward to being in Japan again!
Thank you for giving us an opportunity to meet and work with you! We know you've been touring around so many countries and guess you've already have taught lots of students so far at the university, college and your masterclass or workshops. What do you like about working internationally?
Jazz is a music that is always influenced by everything in the given moment. I just returned from Beijing China and enjoyed learning a Chinese folk song and integrating it into the shows there. Every country has it's own special culture and music, but we also are so connected and united through music. This is special!
Could you let us know who are your musical idols/heroes? Please tell me about a couple of your most favorite musicians!!
I love Bobby McFerrin and loved Al Jarreau (and got to record with him on my After Blue (Joni Mitchell) album. I've been very influenced by instrumentalists—Bill Evans, Myles Davis, John Coltrane, Cannonball Adderly. I have been working the past 10 years with Hubert Laws and he is definitely a hero!
 

What part of singing Jazz you love the best? And what do you think is your strong point as a jazz singer/performer?
I love to interact with great musicians and I have had the honor to work with many who are the very best at what they do. I think if we can inspire each other in the moment, that is the best thing..
How about the project making / recording? We've known that you're making lots of great CDs with your band (Tierney Sutton Band!!) and we love those fantastic ideas / arrangements too! Could you share your experience with your band, or project / CD making process with them?
Each album is it's own specific thing, but I will say that my band has a very interactive process. We know each other so well that we can read each other's minds some times. Everyone feels completely invested in what we do. That is something rare.
How was sound tracking of "Sully" (2016 American biographical drama film directed and produced by Clint Eastwood) experience? That was very sensational and we all enjoyed your beautiful music.
We had such a great time doing that project—-and it was kind of like Clint Eastwood became part of the TSB! He gave his ideas and we would suggest things and improvise with the film. It was an incredible experience. Christian Jacob wrote beautiful themes and Clint also gave us a beautiful melody. It was a good experience for me to write lyrics.
Since We know you've taught Gretchen Parlato, Sara Gazarek, and lots of talented singers, we're interested in your teaching too! What brought you to start working as an educator? What do you like about it? And what do you care most as a teacher? And what is your goal as an educator?
Because I have worked with so many great singers, I always feel like my most important job is to help the singer to be themselves. Each singer is "playing " a unique instrument so the ideas are different in each case. I learn so much from teaching and from my students.
Please let us know about how to keep yourself so creative and keep giving a lot to people around you.
I think every musician I know has a diversity of activities—-and I think everything we do is a chance for new creativity and new influences. I think if you are always open to working with new people and trying new things, you can remain very creative—-you can't help it!
For the closing of this interview, what do you love about jazz? Could you give any messages for singers in Japan? If you have anything to say, please let me know!!
I love the openness and possibilities in Jazz—-and that you never know what will happen next. I would tell singers to keep and open mind and don't close any doors—try everything and do your best.
A lot of singers are so excited about your stay in Japan!! Thank you very much for your wonderful interview!!
Tierney Sutton Biography: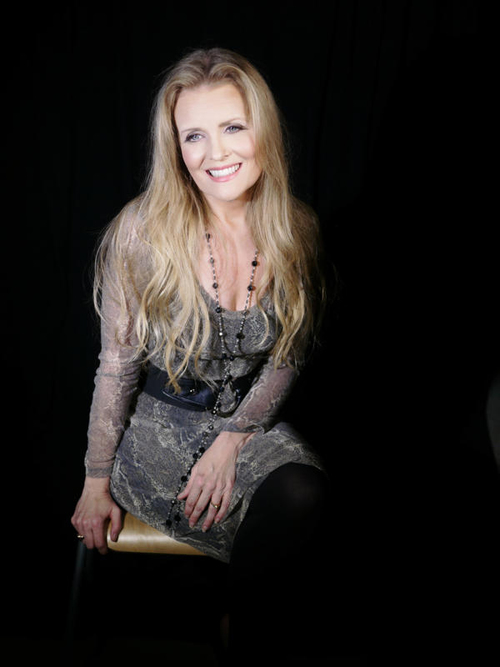 An 8-time Grammy nominee, Sutton has received 7 consecutive nominations for "Best Jazz Vocal Album"- a nomination for every project she has released for the last decade. In 2013 she released After Blue, a jazz-inspired re-imagining of the legacy of Joni Mitchell. The album received wide acclaim and was Sutton's breakout as a leader without her longtime Band and features Al Jarreau, Hubert Laws, Peter Erskine, Larry Goldings, Mark Summer, Kevin Axt, Serge Merlaud and The Turtle Island String Quartet. Sutton's "After Blue: The Joni Mitchell Project" continues to tour the world.
With a recording and touring history spanning over 20 years and 9 CDs, The Tierney Sutton Band, "TSB" has traveled a rare path. Comprised of Sutton and instrumental virtuosos Kevin Axt, Ray Brinker, Trey Henry and Christian Jacob, the band functions as a true collaborative (and legally incorporated) unit and makes all musical as well as business decisions as partners. In 2011 the TSB received a Grammy nomination for it's collaborative arranging, the only collaborative team ever to receive that honor.
Their discography is thematic and rich and past TSB projects have addressed: Americana (American Road, 2011) Materialism (Desire, 2009), The Pursuit of Happiness (On The Other Side, 2007), as well as the musical legacies of Bill Evans (Blue in Green, 2001) and Frank Sinatra (Dancing in The Dark, 2003). Along these same lines, the band released a brand new recording, The Sting Variations in Fall 2016. In addition to this, Christian Jacob and TSB scored the original music for Clint Eastwood's feature flim "Sully", starring Tom Hanks and Laura Linney. The film premiered on September 9, 2016 to critical acclaim.
Tierney has headlined in recent years at The Hollywood Bowl, Carnegie Hall, The Kennedy Center and Jazz At Lincoln Center. She can also be heard on film and television soundtracks including that of The Academy Award-nominated film "The Cooler" as well as on television commercials (BMW, Green Giant, Yoplait Yogurt, Coke)。
When she is off the road, Tierney is in demand as both a producer and vocal educator. She taught for over a decade at USC's Thornton School of Music and served for 5 years as Vocal Department Head at The Los Angeles College of Music in Pasadena,CA where she created a new curriculum for vocalists of all genres. Tierney has taught and mentored some of music's finest new generation of singers including Gretchen Parlato and Sara Gazarek.













2018.9.17(Mon) Tierney Sutton Masterclass in Tokyo 2018
Registration will be started from July 16th at noon in JST.